What to know before buying Philips EasyKey 9300?
Your front door lock is an unsung hero, quietly keeping thieves and rogues at bay. We understand that a smart lock needs to provide you with the reassurance that your home is secure. We go far beyond this, when accompanying you at all times, caring for your loved one s and bring a new level of convenience into your life. No longer do you have to worry if you left your door unlocked if the kids came home on time or who has to stay at home to let the maintenance guy in. No more concerns about losing or misplacing your keys either, since we've made all of this a thing of the past.
Philips EasyKey 9300 is the latest smart lock of Philips. Philips EasyKey 9300 equips with Philips Wi-Fi bridge ,which makes it possible for you to access remotely. You can monitor the status of door lock in real time and view the log of the lock at anytime. This function to manage or create a new Pin code on app, then you can share access to temporary guests or delivery man. This sounds great to vocation homes owners on Airbnb and Homestay.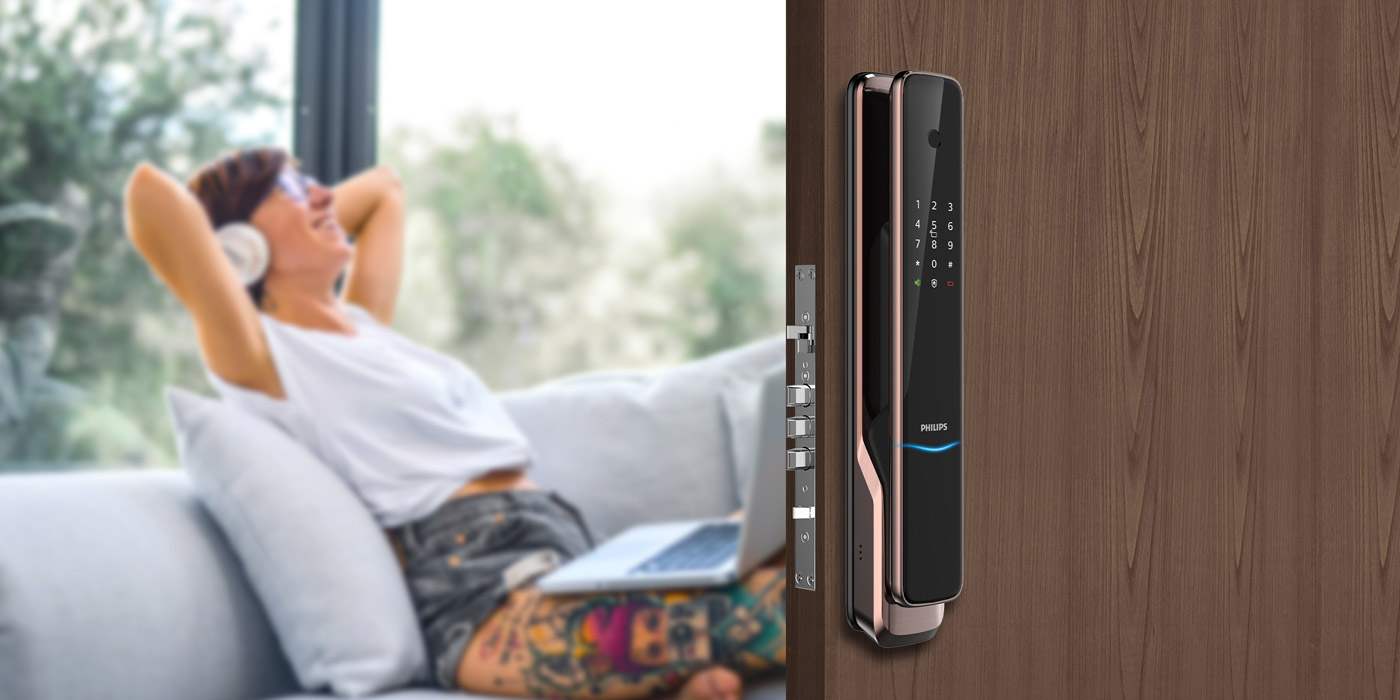 We also like smile indicator. Blue smile curve indicating that the system is waking up and you can operate the lock .Green curve indicates that the verification has been done and the door is open. When the door is locked successfully, the light will glow red, indicating that the door is closed. The users can identify the status of the door easily with different colors.
What's more, you can operate Philips Easykey 9300 using Philips door viewer. Remote video chat with visitors is available in App Philips EasyKey anytime when someone calls on. When an abnormal alert occurs on Philips EasyKey 9300, the door viewer will upload photos or videos to the cloud server and push notification to App.
Philips EasyKey 9100 is featured with touch sensor and infrared sensor, one touch the sensor and the infrared sensor detects an obstruction, the door will be unlocked. On the top of that, many interesting features such as Auto-locking, hidden Pin code, alarms and others. Philips EasyKey 9300 lock adopts with the temperate glass and 3D grinding, which the hardness reaches the level of artificial diamond. It is available in 3 colors, cooper, black and golden.
With Philips Easy Key 9100, welcome to a life more simple and secure.