The smart door lock is embracing a rapid development period. Remote unlock on mobile APP also appeals to more and more families. Philips EasyKey 9300 is one of the smart door locks that supports remote unlock. How can it make it? Does it unlock with one button or need to long-press the button? Let's find the answer in the following article.
Remote unlock with a gateway
After the Philips EasyKey 9300 is bound to the gateway, it supports remotely controlling the door lock and monitoring real-time door lock status on mobile. For instance, we can view the operation logs, battery level and so on anytime anywhere. Besides, a 30-min temporary PIN code is also allowed to be remotely shared with our visitors for getting in when we are not at home.
Philips EasyKey 9300 enables you to unlock by fingerprint, PIN code, key tag and mechanical key, which can meet assorted demands of the whole family. Upon binding with the gateway, we can unlock on APP remotely without space limitation.
Remote intercom unlock through smart door viewer
Philips smart door lock can combine with the smart door viewer. When someone is ringing the doorbell, we can start a two-way talk with them on APP and check the outside door situation no matter where we are. After confirming, we can unlock the door on mobile.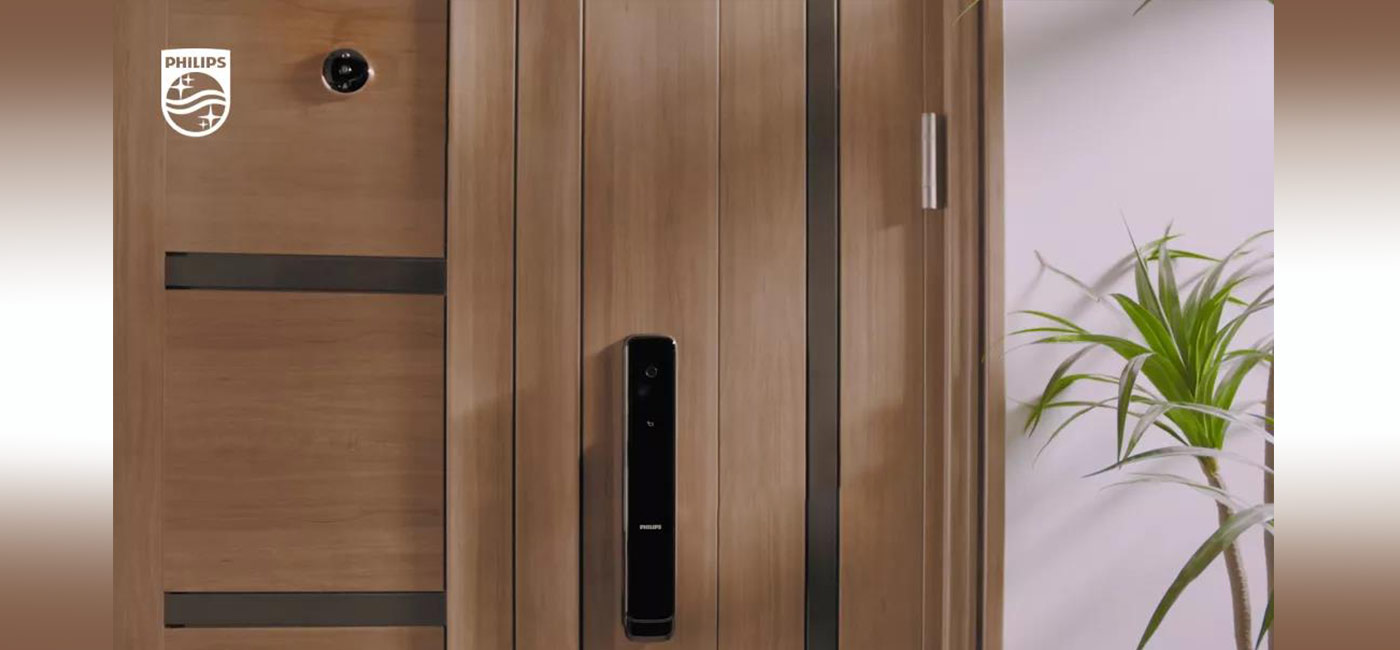 Philips smart door viewer adopts a 170° wide-angle lens and is equipped with 4 infrared fill lights. Once some abnormal situation occurs like the abnormal latch bolt, off-connection of smart door viewer or suspicious loitering behavior around the door, the door lock would sound an alarm. Moreover, the smart door viewer will also capture and record instantly, then upload to mobile. Thus, we can get to know the door lock status anytime, and won't miss any hidden security risks.
Whether it is remotely unlocked by binding with the gateway, or by the smart door viewer, if we want to unlock it on mobile, we need to long-press the option on APP to unlock, instead of one-click the option. It can better cope with some situations when we accidentally unlock the door on APP and cause security risks.
Apart from remote unlock, Philips EasyKey 9300 also has other convenient functions like indoor induction unlock, automatically unlocking upon door closing, multiple function buttons and multiple alerts, protecting the home security for the whole day.